Animated Shorts, our once popular sex news and information blog is gone. It may return in the future, but the software was old and wrinkly and we'll need to start over. In the mean time, there are other things of note you can read about below
Erotica, or, as we say, Literary Smut
We've scribbled a lot of stories over the years, and you'll find the bulk of 'em in a place called our Erotica Index, neatly laying out what each story is about. There are also two themed collections:
Morey Picture of the Day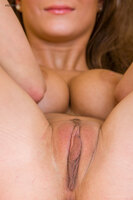 Our own sexpert, Sally Ann, recommends rather wispy things that form an erotic shadow over your sweet honey. Garter belts anyone? Perhaps you need a masturbation kit?
And there are other sex blogs you know.
And if you like your women naked and beautiful and taken by an expert photographer, here is a free gallery from the Morey Studio. Craig says, "There's something about dark skin and white fabric and black hair - Xanny is the perfect example of this exotic look."